NAAR: Can you tell me how you started to make rap music? What were the different stages you went through up until now?
Issam: I started by listening to various tracks on Soundcloud, but not rap. I listened to a lot of music, to electronic tracks, to different styles, for almost two years. And one day, I picked up a rap playlist and I listened to Young Thug, I listened to a lot of his tracks. I was really into him, I watched everything there was on Youtube. I was working in an art gallery at that time, doing their social media. I was in a studio in this art gallery and a guy I was working with had a mic and a sound card. That's how it started. Young Thug was my biggest inspiration, I started music because of him and then I developed my thing.
NAAR: What inspired you in Young Thug?
I: His flow, his vision as an artist, his style that influenced the world. He came with a new style.
I try to make tracks and toplines that will interest people abroad, even if they don't understand what I'm saying.
NAAR: What is your vision as an artist? You are a bit special in Moroccan rap, you seem to be a child of internet that doesn't set limits for himself. Who is your target audience?
I: My target is the large public, I make music for Moroccans and people abroad. I try to make tracks and toplines that will interest people abroad, even if they don't understand what I'm saying.
NAAR: One of your tracks is called Ga3ma B9iti Fbali, you clash several Moroccan rappers in it. Why did you make this track?
I: The first reason is it was just fun. A friend of mine, a Moroccan guy living in Canada, worked with several American producers. He put me in touch with 808Godz, an American producer who has worked with several rappers, like Migos or Travis Scott. My friend sent a pack by 808Godz, I recorded a track called Etoile. 808Godz listened to it and called me to tell me he liked it. Then I wrote another track, that was Ga3ma B9iti Fbali. It was for fun and also to tell other rappers "if you talk shit about me, I can answer you". Some rappers say that I don't say anything, don't write anything, that there are no lyrics. It was the right time to write a clash, that people saw I was ready to answer to any rapper. It is the first time a rapper clashes several others in one track.
NAAR: It wasn't your first time working with a foreigner, do you do that often?
I: I work with American producers. I recorded a track with Toto on a prod by BricksDaMane. He listened to the track Bavra, called me to tell me he was interested with it and then came to Morocco. We did other tracks, for example one called Paris. I also made other tracks with 808Godz. I also work with a German producer.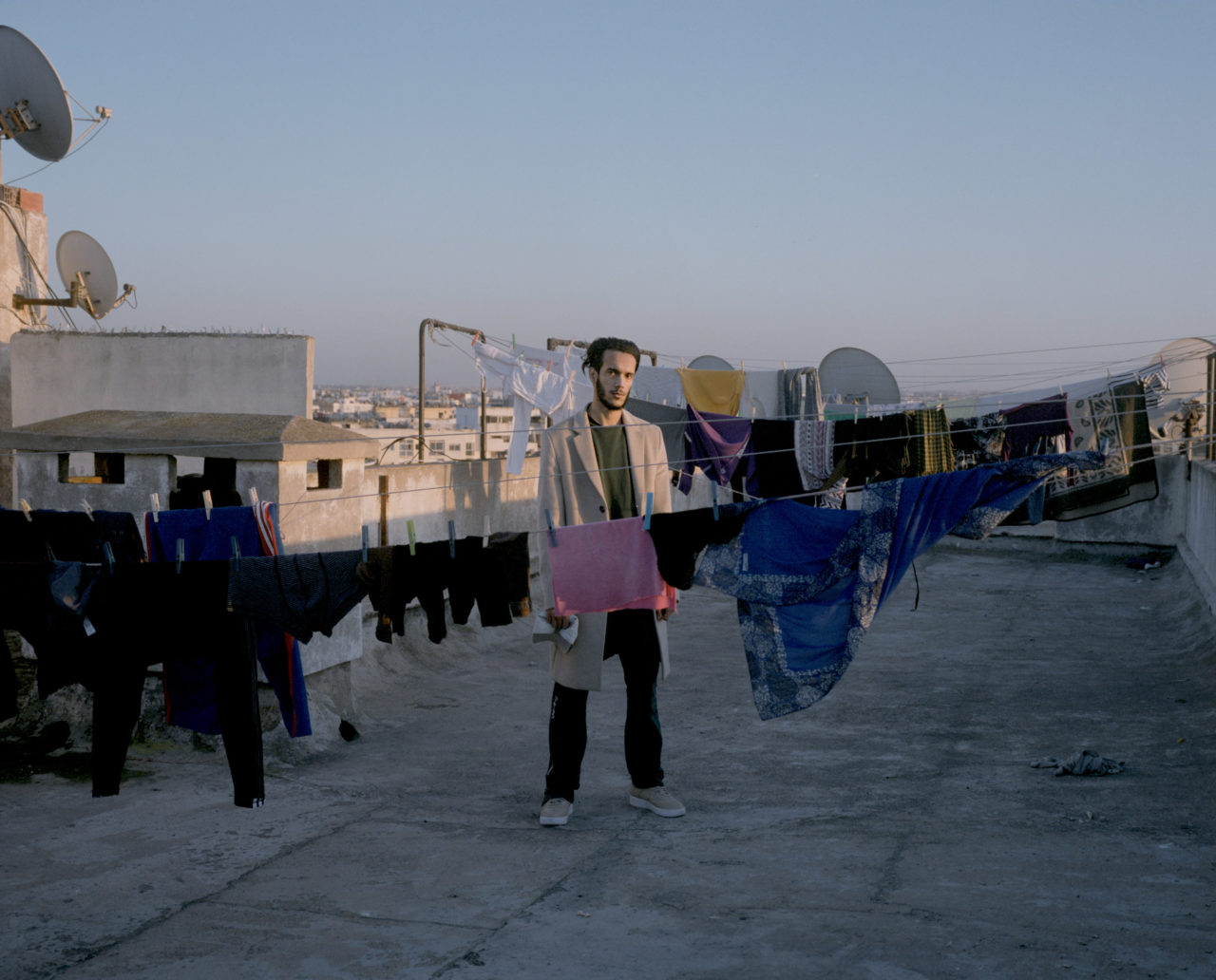 NAAR: There is no real music industry in Morocco, how do you work, where do you record? How do you produce your tracks?
I: I make music on my own. I bought my own gear and learned to mix my own tracks with tutorials. And here I am. For now, I only work by myself in my room. I did the mix of almost every track that I released on Youtube.
NAAR: There is a kind of freedom in your music but also in your videos, maybe more than other Moroccan rappers.
I: I try to be different than other rappers. I want all my tracks to be different. My goal is to create a new vision. Here in Morocco, we have many different music genres and they are unique. So why not make tracks here that are 100% Moroccan but blended with other cultures, like the American culture. For example I blended a sample of Hasni with trap music. It was the first time an artist did that. That is my vision, do something new, that people have not done before.
Hasni's music always brings back memories. The concept behind Caviar was precisely about childhood memories.
NAAR: You sampled Hasni several times, am I right? On your track Hasni and now on Caviar. Why did you choose to sample him, is he an artist you listen to a lot?
I: I listen to him a lot and I have been for a long time now. Hasni's music reminds me of my childhood, it always brings back memories. The concept behind Caviar was precisely about childhood memories.
NAAR: On Caviar, you put yourself in the position of a young guy who left his country and is homesick.
I: A guy who works alone abroad and misses his family, who lives by himself and doesn't know anybody. When he goes home at night, he has these memories.
Your growth is slower when you try to innovate. You are bound to be isolated.
NAAR: Why did you choose this point of view?
I: Because it speaks to other people too, not only me, people who work abroad and have memories.
NAAR: The music video follows you in your neighborhood in Casablanca, a part is filmed in your home…
I: Yes, it is partly filmed in my grandmother's house, in the street I grew up in.
NAAR: Initially, there was supposed to be shots at the airport and the aircraft in the music video. These shots could not be made because of visa issues. How did you feel about the visa refusal, especially since you don't put barriers for yourself in your music?
I: My situation was indeed the opposite of what I was talking about in Caviar, since it is about a guy who lives abroad. I was supposed to make a concert in France but I was not able to go because my visa was refused. The problem was I am 25 years old, I am not married and I am an independent artist, so to the administration I was considered as part of a « risky » population. But I wasn't surprised.
NAAR: You were supposed to play at the Institut du Monde Arabe (IMA), which is a very political institution that represents Arab cultures in France, its president is a former French Minister. It was not just any venue.
I: Well, I don't know, why some artists are allowed to give concerts and others are not? A lot of unmarried 25/30-year-olds go abroad. Maybe it was because it was my first request to go abroad.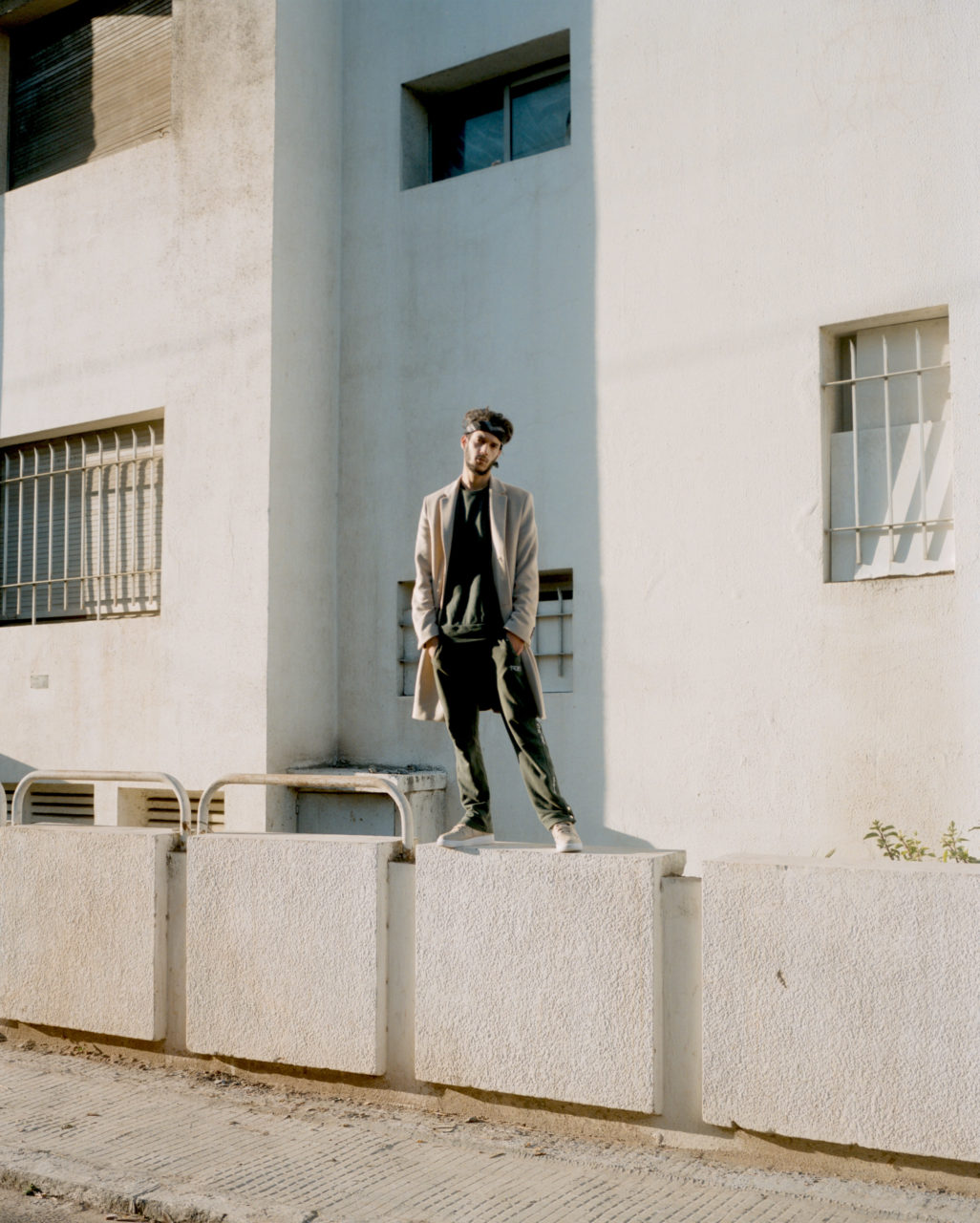 NAAR: Do you feel people would understand you better on an international level?
I: I always say that my vision, everything I do, is not for Morocco. Nobody does the style that I'm doing, people here don't really understand, don't respect what I do. I could find people to work with abroad, people that could help me. Here in Morocco, unlike other countries, there is no point in being different. You have to follow the dominant style to have access to the public, to concert opportunities, to the media. Your growth is slower when you try to innovate. You are bound to be isolated.
NAAR: You're a rapper and your brother [Mohcine Aoki] is a fashion blogger. How come both of you chose artistic careers?
I: Before making music, I was into fashion too. At some point I lost interest a bit so I started making music. So now he goes his own way and I have my own style.